Queens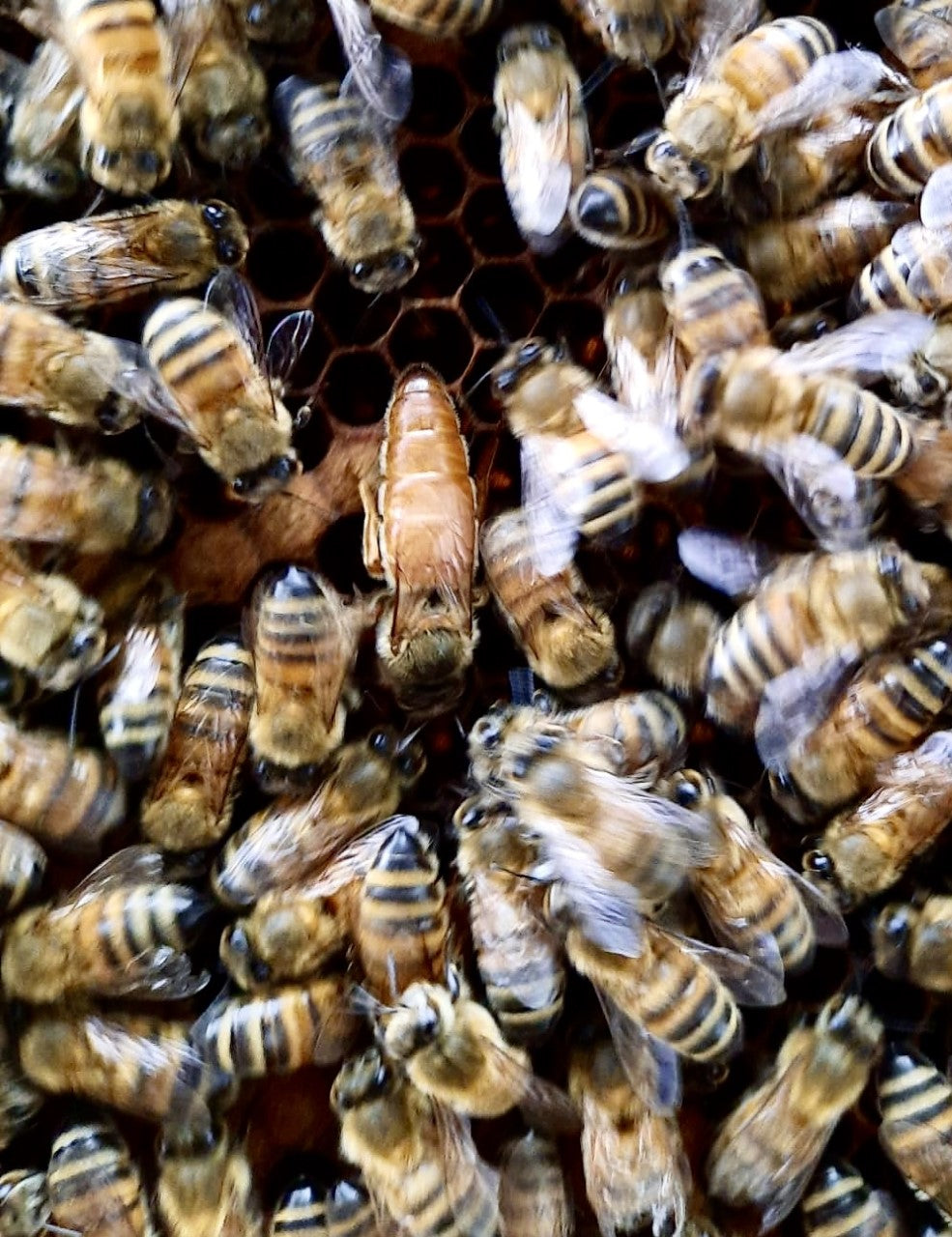 Queens for season 2022. ***
Open mated Queens. I'm breeding local Buckfast Queens carefully selected from our own colonies. We monitor for 3 main criteria; honey production, docile temperament which makes them easier to handle and a low swarming instinct. 
Each Queen is sent in a nicot plastic cage with a few bees to look after her. 
Each Queen is ready to be introduced into either a queenless colony or a nuc.
Introducing a new Queen into a colony cannot be guaranteed to be 100% successful. We hold no responsibility for any Queens not accepted into a colony. 
We will contact every customer a week before postage to establish a suitable delivery date. Due to the nature of the package contents ONLY next day delivery is available.
If you have any further inquires please do not hesitate to get in contact either via email on info@happybees.net or by phone on: 07548958190. 
Ready between June and late September. 

*** We cannot take any orders for Queens at the moment though if you are interested please email us on info@happybees.net for information about a later date of availability.