Nuc Bees - Langstroth (5 Frame)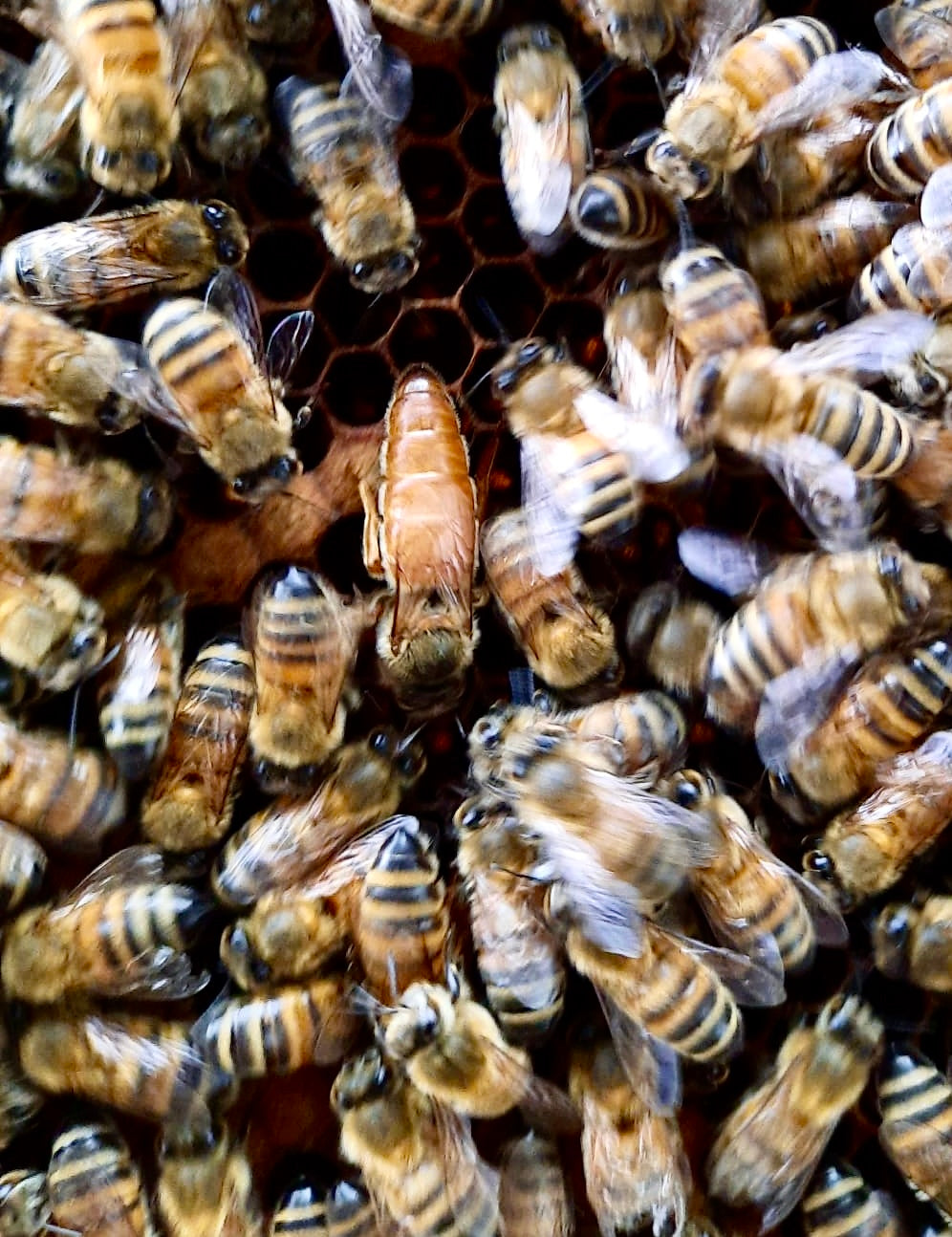 PLEASE READ DESCRIPTION INCLUDING FULL PRICE OF ITEM BEFORE PLACING AN ORDER.

Each nuc comes with a queen from 2023
A 5 frame Nucleus of Bees on Langstroth frames, suitable for Langstroth hives.  There will be minimum of 3 frames of brood and plenty of stores. We pride ourselves on good condition nucs and we believe you wont be disappointed. Our overwintered nucs are built up during the previous summer, on new frames with fresh foundation and a nice young Queen.
We nurture them as they build up and are regularly checked for signs of disease or problems to ensure the colony is healthy and the Queen is of good stock.
They are overwintered ready for an early Spring dispatch to our customers, after being checked by FERA officially for disease. 


To reserve your Honey Bees for Spring 2024 - April / May, order now!
Collection/delivery date to be arranged, weather dependant. We will contact you closer to the time via email with details about times and days for collection/delivery. 


PLEASE NOTE: DELIVERY CAN BE ARRANGED VIA ROYAL MAIL GUARANTEED NEXT DAY SPECIAL DELIVERY. 


Please use the drop down menu to select your preferred method, either collection OR delivery. 
It is better to collect the nuc as soon as possible, because the family has longer time to develop and grow.
If you have a strong and healthy family to enter the next winter, the chances of them surviving it are much greater.
£50.00 Deposit Required Now (non refundable) 
REMAINING BALANCE FOR COLLECTIONS: £200.00 to be paid at the time of collection by either cash or card. 
REMAINING BALANCE FOR DELIVERY: £210.00 to be paid via bank transfer BEFORE postage.